Equipped with horizontal and vertical bubbles for easy observation and leveling. Comfortable to hold and easy to operate.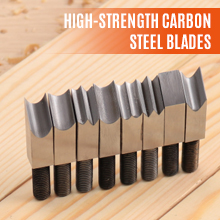 High-Strength Carbon Steel Blades
Added multiple high-strength carbon steel blades, sharp and ruthless, more efficient.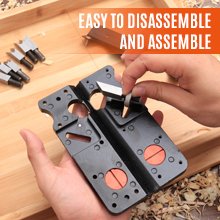 Easy To Disassemble And Assemble
Saker chamfer plane is easy to disassemble and assemble, simple combination, and easy to install.

WHERE CAN I USE SAKER CHAMFER PLANE?